Guide a Young Adult to Success!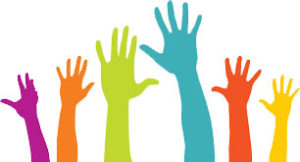 Pine TREE creates a supportive community for our students—and we're always looking for new faces to help. A volunteer can develop an especially personal way to impact a young adult's life.
Pine TREE provides a unique opportunity not only for young adults but also for volunteers. Volunteering empowers many people to help address the Opportunity Divide that exists in our communities your involvement may become the most rewarding volunteering experience that you've ever had.
As a volunteer to a Pine TREE student, you'll have a unique opportunity to help young adults navigate new experiences and shape their careers. It's your chance to inspire—and be inspired by—motivated, up and-coming talent in the workforce. You'll also have opportunities to network with like-minded professionals.
What's involved:
Volunteer your time
Assist in building and accessing professional networks to benefit program participants
Encourage continuous learning and problem solving
What volunteers bring:
The ability and desire to work with young adults' grades 9-12 from diverse backgrounds
A positive attitude and good listening skills
The willingness to share your knowledge and experiences
Patience, understanding, and a sense of humor