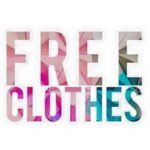 Free Clothing Giveaway
Every Sunday 1:00 pm - 6:00 pm
Donation Days
Friday - Monday
Sorry, we do not pick-up donations.
Drop-Off Only.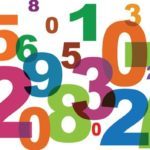 Hours of Operation
Monday - Wednesday 10 - 6
Thursday - Saturday 10- 7
Sunday 1-6
Who we are and what we do:
360 Thrift is a thrift store in Pine Bluff, Arkansas located at 1415 S Main St.  We pride ourselves in processing donations through sales, charitable contributions, and recycling.  Proceeds from the sales of donated materials are distributed to programs and services for the youth of Pine Bluff.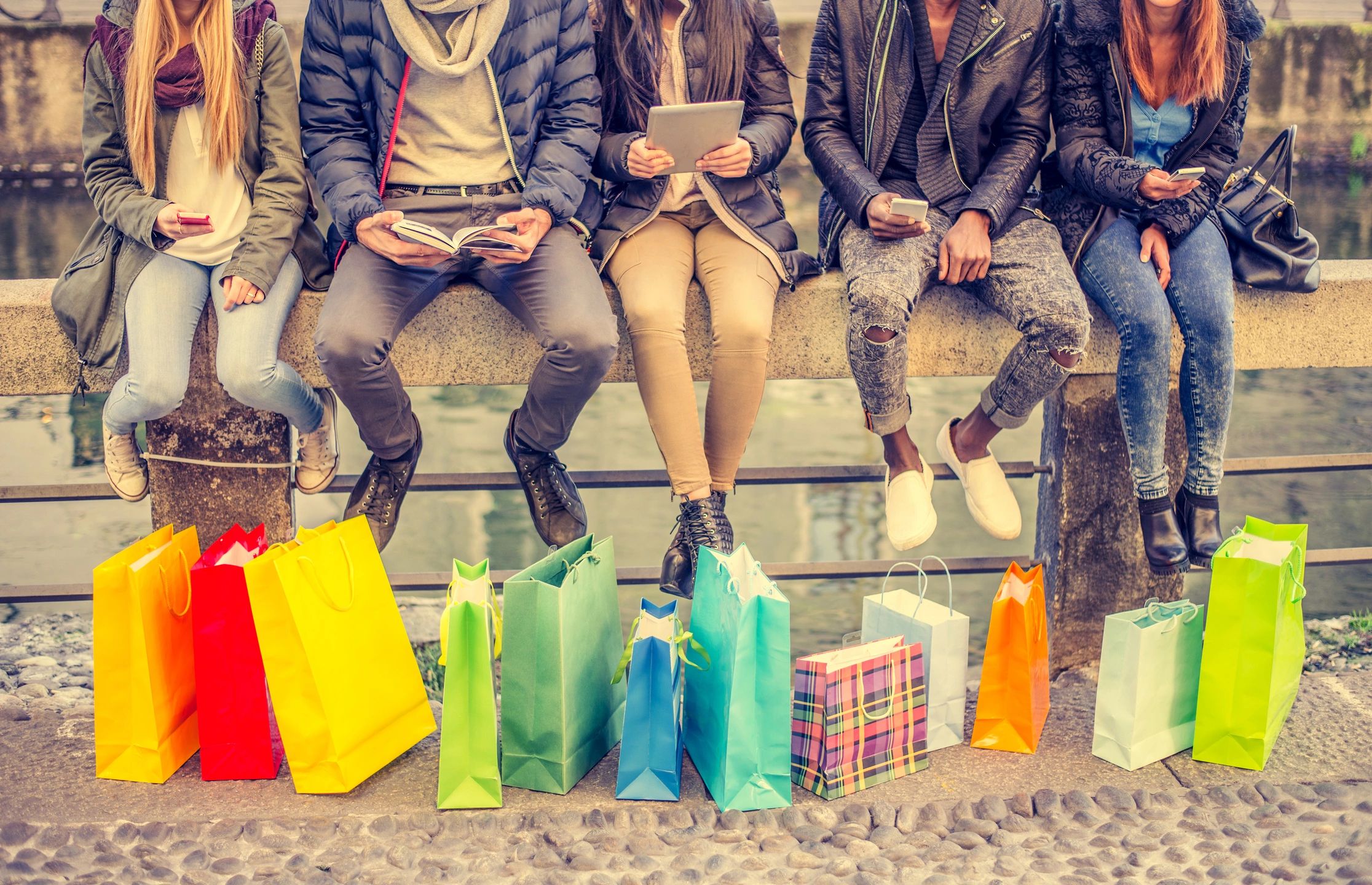 Our Mission
360 Thrift is the nonprofit that receives, revalues, and redistributes needed resources to strengthen the Pine Bluff community and it's youth.
Our Vision
To provide an educational work environment while ensuring sustainability in programs and services for the youth.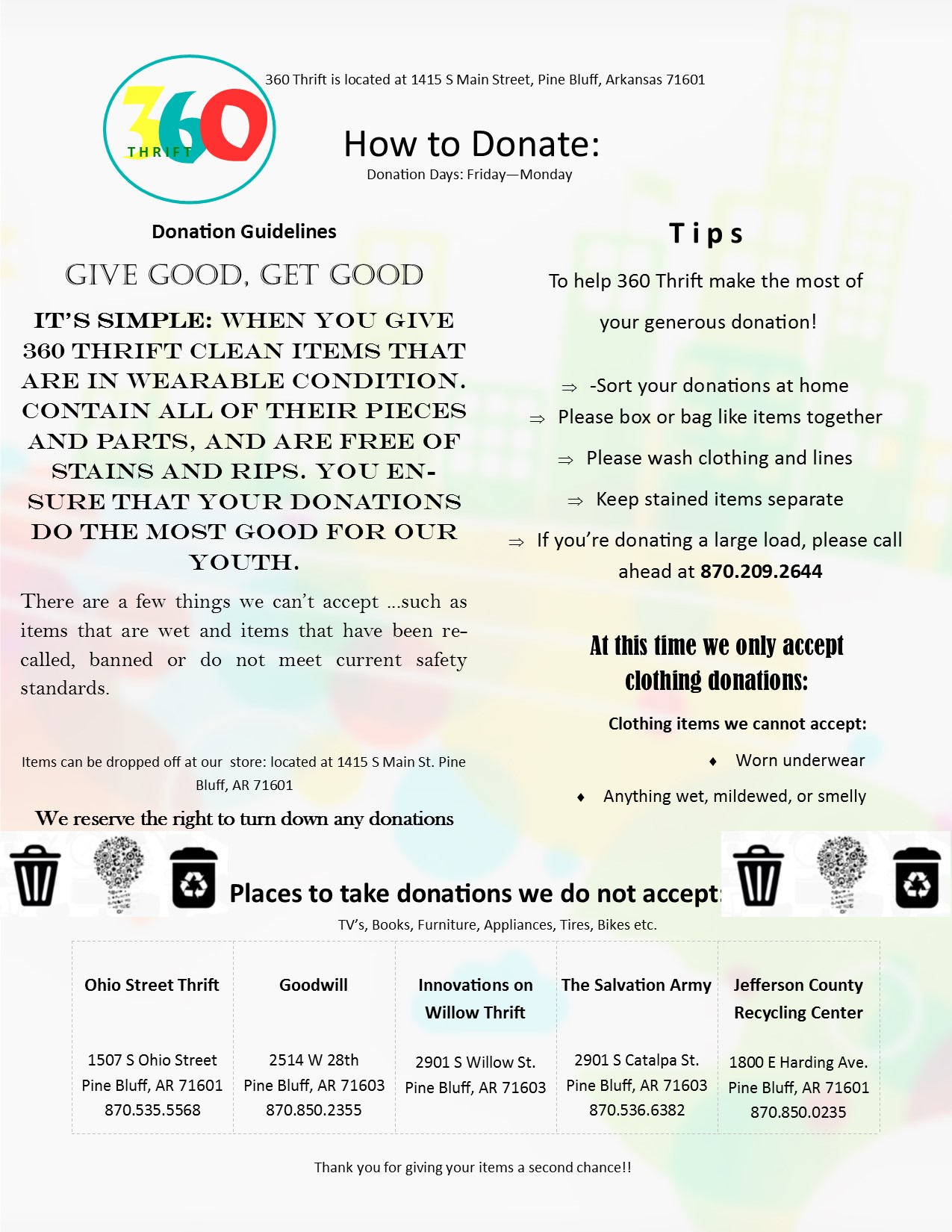 360 Thrift: A Community Thrift Store